Eckhard Friauf, Universität Kaiserslautern: 'Bill Gates-Neurone' - schon mal gehört?
Fachbereich Biologie | Tierphysiologie | Rheinland-Pfälzische Technische Universität Kaiserslautern-Landau [Ringvorlesung]
When
Nov 27, 2023
from

07:00 PM

to

08:15 PM

Where

Großer Hörsaal Biologie, Schänzlestr. 1, 79104 Freiburg

Contact Name
Prof. em. Dr. Ad Aertsen
Add event to calendar

vCal




iCal
'Bill Gates-Neurone' - schon mal gehört?
 Microsoft-Mitbegründer Bill Gates gründete vor fast 30 Jahren eine wohltätige Stiftung. Mit Einlagen von 50 Milliarden US$ ist diese die zweitgrößte wohltätige Stiftung der Welt. Trotz seines finanziellen Engagements auf allerhöchstem Niveau ist Bill Gates weiterhin ein ultrareicher, außergewöhnlicher Mann. Er gibt viel und kann sich dies gleichsam 'locker' leisten.
 In diesem Vortrag soll die Frage angegangen werden, ob es im Gehirn Neurone gibt, die Bill Gates ähneln. Solche Neurone müssen viel ausgeben, gleichzeitig aber auch genügend unerschöpfliche (Einnahme-)Quellen haben, um langfristig verlässlich zu bleiben und kontinuierlich erstklassig zu funktionieren. Bei der Suche nach solchen Neuronen kann man im Hörsystem fündig werden. Auditorische Neurone zeichnen sich durch außergewöhnliche Robustheit, hohe Präzision und beachtliche Resilienz bei der Informationsübertragung aus. Damit sind sie in einer ähnlich einzigartigen Position wie Bill Gates.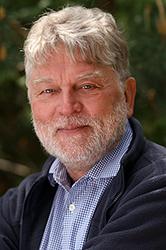 Über den Vortragenden, Prof. Dr. Eckhard Friauf
Unterstützt von